Environment´s information
The Biosphere Reserve of Bardenas Reales is the closest and the most important touristic destiny with its two Natural Reserves (Bu's Corners and Fall of the Black) and three big areas of Special Protection of Birds (ZEPAS) that you can know by feet, bicycle, horse and motor vehicles. Not far away, in Árguedas is the Adventure-Fun Park Sendaviva, and the capital of the Navarre Shore, Tudela. The monastery of la Oliva and the wetland of the Lagoon of Pitillas is located very close to Mélida. Towards the north is the medieval set of Olite and the medieval village of Ujué with its fortress sanctuary. And towards the East the castle of Marcilla highlights.
Mélida
Privileged place on the gates of the Bardenas of Navarre, it is also close to the monastery of the Olive and the wetland of Pitillas. It has swimming pool, fronton, bakery, bares, shops, supermarket, chemistry, restaurant, etc. There are Aleppo pine. Its parish if the Aunción keeps walls of the early after Gothic nave with marks of stonework. The Gothic vaults are from the XIV century and the tower is blacksmith, from the beginning of the XVIII century. There are left some fragments of the wall, narrow streets, and houses from the XVI century such as the granary of the Diezmos, and some Baroques palaces.
Tours
Las Bardenas.
Activities
Hiking, cycling.
WHERE TO GO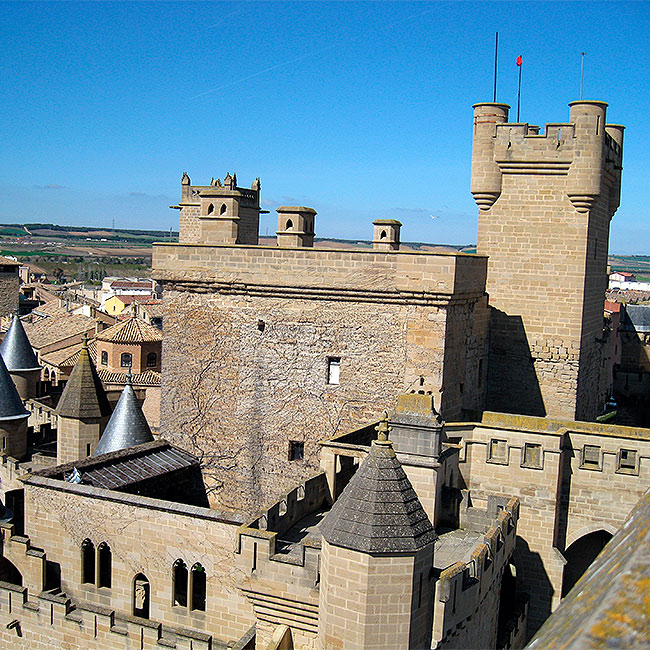 Conjunto medieval de Olite
Caminar por Olite es adentrarse en una trama urbana medieval fascinante en la que sobresale su gótico castillo palaciego con sus gruesos muros y torres almenadas. Caserones de piedra con sus blasone...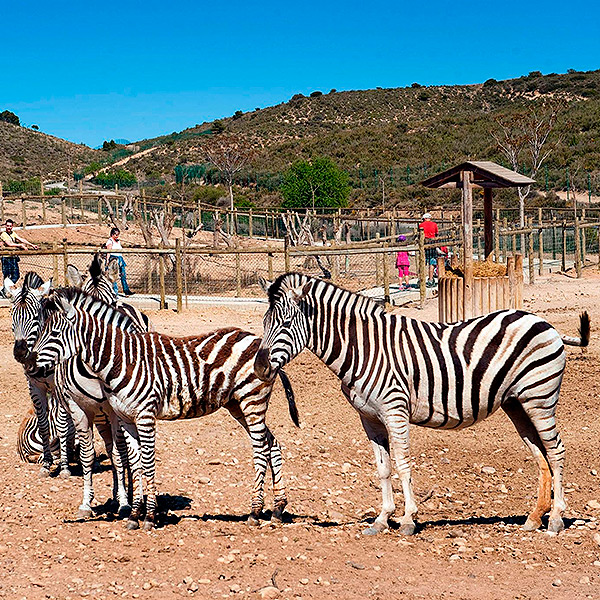 Senda Viva
Situado junto a las Bardenas Reales de Navarra que es Reserva de la Biosfera por la UNESCO, podrás disfrutar de un entretenido día con atracciones, un sensacional espectáculo de rapaces y las activida...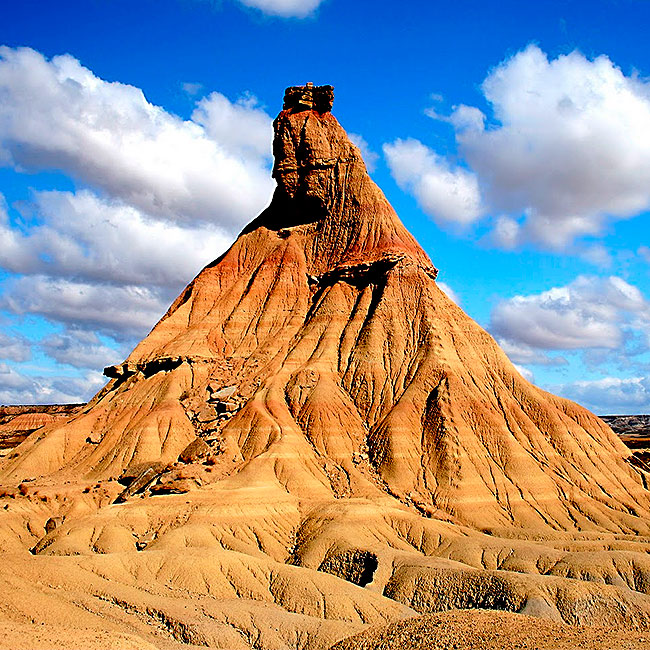 Parque Natural Bardenas Reales
Tras su apariencia desnuda e inhóspita, las Bardenas Reales atesoran grandes valores naturales y paisajísticos que cada año atraen a miles de personas y cuyo territorio ha sido declarado Reserva de la...
UPCOMING EVENTS
La bajada del Ángel
En Tudela, 21 de abril
Ancestral tradición tudelana que se celebra el domingo de Resurrección en la Plaza de los Fueros. Fiesta de Interés Turístico Nacional, en la que un ángel, encarnado por un niño, desciende surcando el...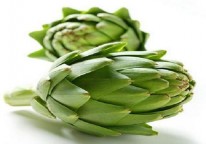 Jornadas de la exaltacion de la verdura en Tudela
En Castejón, del 20 de abril al 1 de mayo
Todo un extenso programa con ella: degustaciones, catas, talleres de cocina, comidas y cenas populares, concursos gastronómicos? Y otras actividades como conciertos. En total más de 150 actos componen...
Especial Semana Santa en Navarra
En Pamplona, del 18 al 22 de abril
No tendremos la fama andaluza o castellana, pero nuestra Semana Santa es para vivirla. Si has decidido venir a visitarnos, te presentamos los actos religiosos más destacados además otras propuestas n...